Good – Germany. Tactical labels and fashionable positions have been a plague on the modern game, with non-fans churning out terms like 'false 9' and 'tiki taka' for the last few years now, but Germany have done things their own way to the greater extent. Seeing the possession heavy style of the Spanish combined with the pace Bayern Munich try and inject vertically was always going to be thrilling, and their win over Brazil was the true conclusion to more than a decade of hard work. Neymar – he may have finished his home tournament with a broken back, but Neymar has done what Gareth Bale did in the Champions League and put any questions about his quality or determination to bed. It may be that one day, when he looks back on the pre-penalty speeches delivered in the knockout stages Brazil's nominal captain Thiago Silva is embarrassed to see a kid eight years his junior rallying the side, but that's the level Neymar is already at.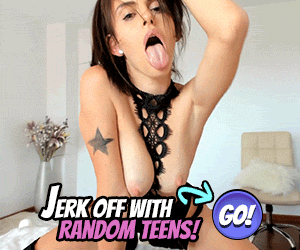 Bad – the officials at this tournament were a weird mix of good assistants and really terrible refs, and between Carlos Velasco Carballo and Djamel Haimoudi we were treated to the worst displays seen in any game for a long time. James Rodriguez and Neymar were both put at risk by the former, and the latter's actions when taking charge of the 3rd place playoff proved that prejudice against African refs has nothing to do with geography and everything to do with competence, or a lack of.
Roy Hodgson was not exactly feted as the English saviour before the competition began, but his side underachieved even with that in mind and the fact he was kept on after the World Cup is incredibly hard to understand if you care for the national side. Turgid selection, poor substitutions and a frankly stupid game plan cost England a spot in the last 16, and Hodgson is out of his depth. Ugly – Thomas Muller. The Germany and Bayern Munich forward ought to have come out of this competition ahead, and definitely was one of the best attackers on show, but his utter lack of class, sportsmanship or respect for other players has meant the opposite. The person that Muller is won't mind that, but he's promoted himself to being almost the Piers Morgan of football, universally hated despite being good at what he does. BBC/ITV – the two main broadcasters were provided with a lot of relevant imagery and wonder to sprinkle on top of the football, but both failed to do justice to the setting or the importance of the occasion and in some cases were laughably poor. From the casual racism of ITV's coverage of Japan to the primary-school portentousness of Gary Lineker's attempts to be profound with his summaries this was not a great watch, and the action on the pitch was a blessed relief fromthe inanity in the studios.